Certified Center of Excellence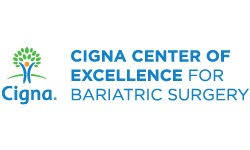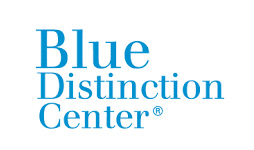 Why Choose a Hospital Program that is a Center of Excellence
We Are a Certified Center of Excellence in Bariatric Surgery
Dr. Chebli performs the Laparoscopic Roux-en-Y Gastric Bypass, Laparoscopic Sleeve Gastrectomy, and the Laparoscopic Adjustable Gastric Banding Procedure, also known as the Lap-Band. Because of our comprehensive program and our high quality and safety record, we have been awarded the "Center of Excellence" designation as a bariatric center.
We are very proud of this designation, since it underscores our long-held commitment to high standards. Safety and quality have always been our first priorities.
What Is A "Center of Excellence" in Bariatric Surgery?
The American Society for Metabolic and Bariatric Surgery (ASMBS) has established the Center of Excellence program to promote a high level of standards and outcomes for patients undergoing bariatric surgery.
They developed a strict set of standards for surgeons, surgical practices and hospitals that perform bariatric surgery, and initiated a process of evaluating programs across the country. The bar was set fairly high, so that programs that achieved this designation would be fully capable of treating morbidly obese patients with surgery. Centers are being evaluated for the completeness of their programs, the quality and safety of their outcomes, the equipment used for bariatric surgery patients in the Operating Room, on the wards, and everywhere else that bariatric surgery patients are treated in the hospital.
Surgeons and surgical practices are evaluated for their experience and outcomes, as well.
What Does A "Center of Excellence" Program Have?
The Center, once designated as a Center of Excellence, consists of a hospital and the surgeon(s) who perform bariatric surgery there. The Center's program must have the elements that have been shown to facilitate excellence in the performance of bariatric surgery, including medical doctors, bariatric trained nurses, radiology and anesthesia personnel that are experienced and adept at treating morbidly obese patients, psychologists that are focused on bariatric surgery, bariatric nutritionists, and many other resources that all contribute to safe, high quality bariatric surgery.
What Does A "Center of Excellence" Mean for Me?
A Center of Excellence in Bariatric Surgery will be able to take care of morbidly obese patients with the proper equipment, in a setting that is geared for morbidly obese patients. The personnel treating you will be experienced in dealing with bariatric surgery patients. The surgeon and the hospital will have demonstrated that they can achieve results with bariatric surgery that meet the high standards set by the ASMBS.