Patient Testimonials
ObesityHelp Reviews
I followed with Dr. Chebli's instructions and had all test and preop instructions and test completed. Dr Chebli's insistence on a CPAP proved unnecessary and was documented by the sleep study medical Director the primary care physician and the cardiologist. Because of my refusal for a CPAP Dr Chebli refused to do the surgery. Thank you very much Dr Chebli. In May 1921 my weight was 193 - BMI 35 -a1c 9. To date have lost 32 pounds my BMI is 30 a1c is 5.8. I no longer require blood pressure medication. I have had a facelift - 2+ hours and a carpal tunnel - 20 minutes. None required a CPAP. I really truly am very thankful that you behaved in the manner in which you did. Thank you.
- Gail K
Doctor Chebli is such a down to earth doctor who is very concerned about his patients and does all kinds of test to be certain you are ready for surgery. His staff, Lesie and Elease are awesome, all very caring. Gina who runs the pre-op and support groups in Venice is super caring and knows what we are going through. These are all people Dr. Chebli works with. He is a very intelligent doctor and this is all he does for a living and truly is dedicated to helping overweight people.
- Jan. 19, 2016
I had my initial visit with Dr. Chebli this past Friday and I can honestly say I was left with nothing but positive thoughts. He was extremely friendly, he took his time to answer ALL of my questions. Not only was he amazing the star was extremely friendly. I can't wait for my upcoming surgery!
- Jan. 17, 2016
I started my journey in May 2014 with Dr. Chebli. I felt comfortable with him from the start, he is funny and just a great guy. Not to mention good looking :-) I had gastric bypass 8/18/2014 and I am doing good. He did was he was suppose to and came to visit and chat everyday in the hospital. Would recommend him for everyone, he is a great doctor!
- Aug. 25, 2014
My experience with Dr. Chebli has been absolutely wonderful. After researching many surgeons I found him and am so pleased that I did. He is brilliant, thorough, caring, and clear patient advocate. I cannot say enough good things about him.
- Oct. 17, 2010
Dr. Chebli is great. I felt very comfortable at our first meeting. I had done a little research on him before my initial appointment. We talked about an hour and he provided me with a notebook with information on the different surgeries, what I will need to do prior and after surgery and his website gives more information.
- Sept. 29, 2009
Click Here to view Dr. Chebli's patient testimonials from ObessityHelp.com website.
When I initially considered bariatric surgery I was nervous about it and put it off for years, finally I found the courage to go for a Consult. By then time my appointment was over I knew I had made the right decision and that I had found the best surgeon. 100 lbs (some in prep for surgery) less and my 1 year anniversary is still 3 months away. Dr. Chebli is a wonderful surgeon (a perfectionist) and I am thankful he was my surgeon. Follow his instructions and you will definitely be pleased with the results!
Gantt D
I had been thinking about weight loss surgery for quite some time but I was nervous and kept putting it off. This year I decided to do it! The moment I met Dr. Chebli a sense of calm that I had made the right decision took over. I had surgery 9/26/22 and it's the best decision I could have made for myself. His expertise and commitment to perfection speaks volumes regarding his skill set. I appreciate him and his entire team for making my weight loss journey worth while.
Pam G
Thanks to Dr Chebli my gastric sleeve surgery went smoothly and now at 6 weeks post-op I am already feeling good and reaping the benefits of better health.
Patricia S
He saved my life! 15 yrs ago I had wls and in January thanks to an ER visit Doc discovered I had 4 bowel blockages, hernia in my stomach and my gastric bypass failed. After close to 6 hrs of extreme emergency surgery I am here, alive, thriving and I owe it all to Dr. Chebli. He knows what to do in an emergency like that and gives great skill and care to his non-emergency patients as he gives them their lives back with his skill. Oh and his staff!!!! They are the best you're going to find! God bless you Dr. Chebli for saving my life! Blessings to you and your family for the gifts you give to the world by your skill and grace!
Elizabeth T
I have been seeing Dr Chebli for 6 months now and am having surgery in 3 weeks. His staff is the nicest team of people you could ask for and answer all the tons of questions I have all the time. Dr Chebli is straight and to the point and at the same time has a very good bedside manner and actually cares about me as a patient. Without going into my health, I am not in a great situation and this man is taking a chance and trying to save my life. He doesn't have to do that but he wants to do that as a Dr and a person and that means everything to me. I trust my life in his hands and am looking forward to all the positive changes that will come with my new life in 3 weeks! Thank you Dr Chebli and team for taking a chance on me and for being willing to go on this journey with me and help me to become a healthy person who has a long life ahead of her!
Karess A
All my life I worked hard at trying to be a normal weight. I was an avid gym nut, lifetime weight watcher, hiker, golfer, etc. After my 60th birthday my metabolism seemed to quit and I gain between 5-10 pounds a year. When I met Dr Chebil I wasn't even sure I'd be a candidate for the surgery because of my age. i was 67 and 230 lbs. Within 3 months I had the by-pass surgery and I couldn't be happier. I'm 20 months post-op and tip the scales at 106. I never thouht i'd ever be under 150 again, but apparently the Good Doctor did. I would recommend Dr. Chebli and his staff to anyone who is concerned about his/her weight, health, and quality of life. They are all very caring and professional.
Judy T
I am so thankful for all the love and support I was shown by the office and hospital staff while on my journey !
Michelle S
Dr. Chebli is a highly skilled, very caring individual who wants only the best for his patients but you have to put in the work. Down 110lbs. but it has been hard work. He and his wonderful office staff are always there to lend encouragement and to help you over the rough spots. I highly recommend - a life changing experience I wish I had done sooner.
- Melody F
Dr. Chebli and his staff are wonderful. He is the only MD I totally trust. I am an RN with 40 years of hospital experience. He is number one in my book. I even gave him a trophy. World's best surgeon.
- Anna W
I remembered how scared I was walking into meet Dr. Chebli in Seattle, for the very first time 11 yeras ago with great difficulty at 372lbs but all fears were gone as soon as I met him & his amazing staff. I left his office so inspired to get my life back , with expertise and confidence I knew I had chosen the right doctor and in just a few months I had my gastric bypass procedure. Through all my fears, he always told me 'If you follow my directions, you will be a success' he didn't mince his words one bit which I needed and very much appreciated. My weight has fluctuated throughout the last 11 years with the ebbs and flows of life but I have never forgotten what he said to me each time I felt stuck, I am so forever thankful for him. I am able to maintain my weightloss of 227lbs and I live a very active life now! Thank you Dr. Chebli, for the wonderful tool you gave me to get my health back on track!
- Kelley E
Dr. Chebli has saved my life and turned my metabolic switch ON! This Dr. is a credit to his community and anyone who needs help should meet with him. He tells you as it is and it's up to you make the decision to live a longer life of quality!
- Suzanne C
Dr. Chebli is a Rockstar of a Surgeon! He has a no nonsense approach that is very reassuring that he has definitely honed his craft! Thank you for giving me a 2nd chance at life!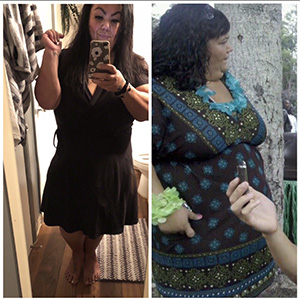 - Maira L
My wife and I had the pleasure of meeting and talking to Dr. Chebli and his extremely freindly and personable staff last week duriing my interview for having verticla sleeve surgery. I was at ease instantly. These folks are very professional and try very hard to pleased with my choice. Oh yeah, he is a Steeler fan. Proves he makes good choices also.
- Sam C
Write a review
If you're interested in submitting a testimonial for Joseph E Chebli MD, Please use the form below to do so.
Thanks!
Fields marked ( * ) are required